This was our BEST year in the history of OMI International!
We would like to thank everyone who donated their time, talents, and resources to our 2012 Mayan Missions Expedition this summer! This was on record our BEST year ever. We experienced record growth in new memberships and salvations! We also experienced record attendance in our ESL-VBS Sports Camp. You can read more about what happened in Mexico this summer by downloading our FREE NEWSLETTER! The newsletter also includes a special message called: "Stop Wondering and Start Obeying!" It is guaranteed to bless your socks off!
We also invite you to become a monthly partner with OMI International. Your faithful support will help us bring lost souls to the saving knowledge of Jesus Christ. It does not matter how much you give, as long as you give faithfully to God's good work that He is doing through our ministry. If you want to see God move in your life and in the lives of those around you, become a faithful monthly supporter today.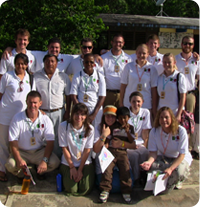 2012 ESL-VBS Sports Camp Record Attendance
Team Epoch, joined us for their third Mayan Missions Expedition in which they helped lead our ESL-VBS Sports Camp. They came with a total of 14 members with an age range of 14 to 50+ years old. They ministered to an average of 120 kids per day. They also taught English in the public schools, as well as teaching VBS everyday, and leading various sports camp activities.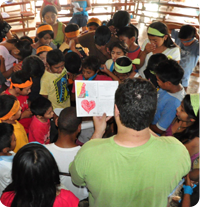 2012 Evangelism Efforts Wins 38 New Souls to Christ
We held three evangelistic outreach reaches during our time in Mexico. Our first outreach was a street evangelism effort in Chetumal in which we won 24 souls to Christ. Our second outreach was a Children's Festival held in Carrillo Puerto which 8 children and 1 adult came to know Christ as their Savior. Our third evangelistic outreach occurred in the village of Filomeno Mata in which 5 kids came to know Christ as Savior.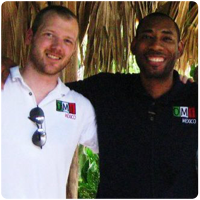 Television Broadcast Entering it's Second Season
Josh Murray spent almost 2 months with us traveling throughout the Mayan Zone filming new episodes for season 2 of "Journey To The Maya." This season's format will be a bit different because due to Flor's pregnancy we will not be able to shoot any new episodes of "Cooking in Maya with Flor" until after the baby arrives sometime in December.